The UltraElite Reciever
At 1.3 ounces, your pet will hardly notice the UltraElite Receiver® – unless they move into a restricted zone. We designed the UltraElite with your pet's day-to-day comfort and safety in mind. Each receiver can be individually programmed to meet the specific personality of your pet. We have also built several features into our receivers to help reinforce the initial training your pet receives.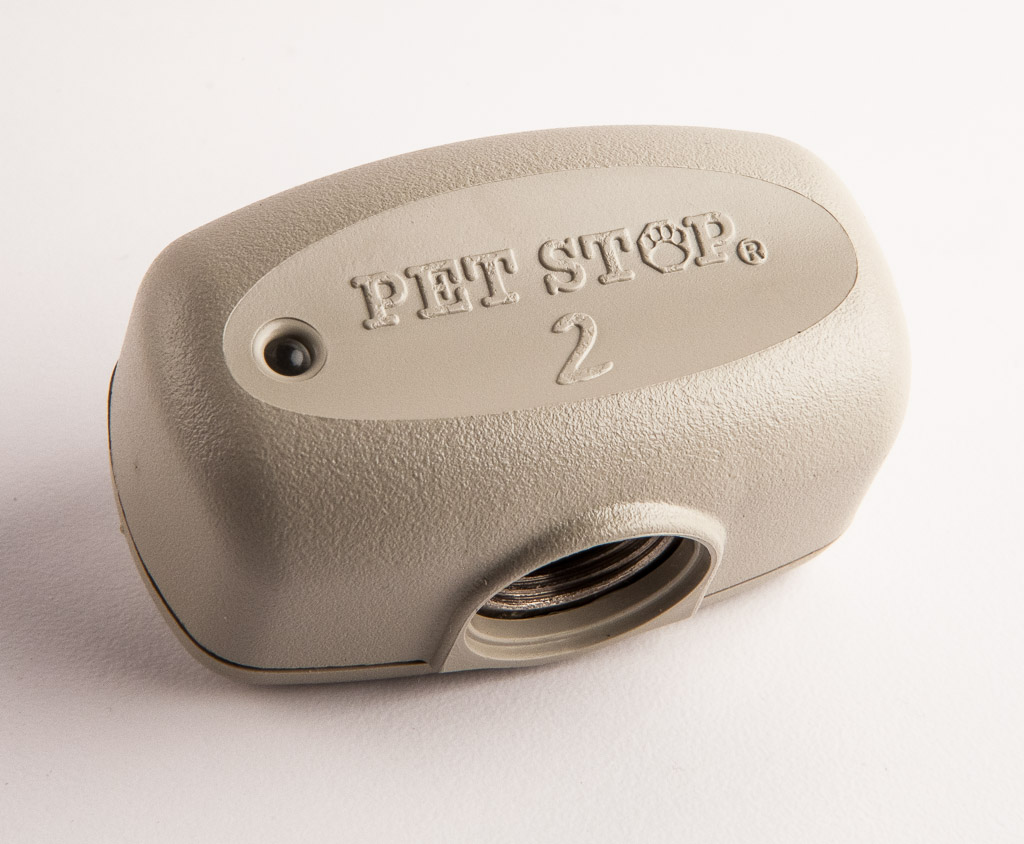 ---
Features
SafetyStop®
If your pet ever gets trapped in the signal field, only Pet Stop receivers will shut off and remain off until your pet is safely out. Other products offer a similar feature, but none are as comprehensive as the Pet Stop receivers.
Warning Field Security
If your pet comes too close to a restricted zone, they receive a warning tone. Unlike other systems, Pet Stop can gradually increase the correction level until they retreat. This preserves battery life and, more importantly, reinforces the initial training and conditioning your pet receives.
Flash Alert™ Low Battery Light
Flashes brightly so you know when the receiver battery needs changing.
Comfort Contacts®
Our patented correction probes are made from a specially designed rubber that is more comfortable on your pet's neck.
Tri-Scann™ Omni Directional Antenna
Our receivers have three antenna with a full 360 degrees of detection. There are no blind spots or "holes" where the collar is not receiving a signal.
Choice of Colors
From bright red to light blue, Pet Stop has the right color choice for you. All of our receivers come with a large choice of collar colors.
Replaceable Batteries
Powered by lithium technology and selected for its cold weather durability. It outperforms other batteries, including lithium coin cells.
GentleSteps™ Ready
Incorporated into the design of this receiver is the GentleSteps™ code which enables a set of incremental correction levels that permit your pet to train gently but effectively to their new system. Suitable for all breeds, GentleSteps™ is an incredibly humane approach to train your pet to their new Pet Stop system.